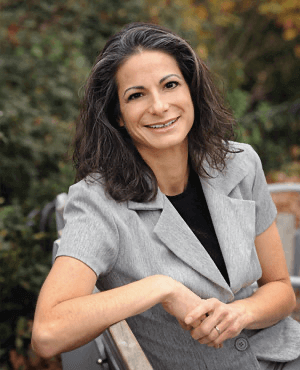 Nicole DeLalla-Katz, Practice Manager
Practice manager Nicole DeLalla-Katz has been working at Bronx Veterinary Center since she and her husband, Dr. Katz, opened it in 1995. As the practice manager, she loves educating clients on giving the best care to their pets. The hospital strives to be on the cutting edge of technology and advancements in veterinary medicine, and Nicole loves being able to provide clients with a high level of care at an affordable price.
Nicole and Dr. Katz have four daughters and four family pets. She enjoys training her dogs, and hand-raising and training baby birds. When she's not at the hospital, Nicole likes to go hiking in the woods with her kids and the dogs, biking, trail running and kayaking. She is also a Girl Scout Brownie Leader and is passionate about health and nutrition.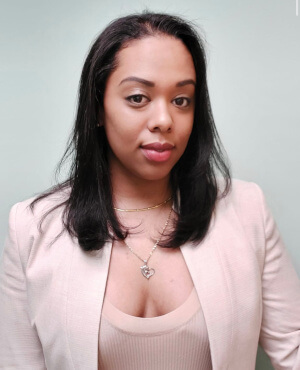 Kirsys Rodriguez, Office Manager
Hello there,
My name is Kirsys Rodríguez. I've been working with animals all my life. Yup! Animal lover here!
I've tried a few other things in life but I knew that helping our furry babies was my passion.
Today, I am the manager of The Bronx Veterinary Center. Building a strong team that strives to give excellent service and pure love to all of your fur babies.
Welcome to my family!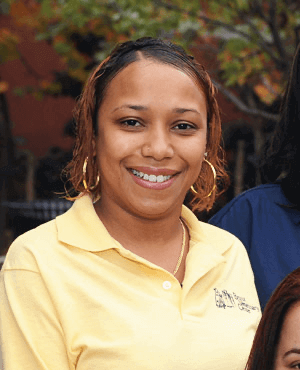 Rosario Ugarte, Remote Receptionist
Rosario Ugarte, head receptionist, has been with Bronx Veterinary Center since 1996. Working at the hospital allows her to learn about pets and their needs, and she likes the opportunity to learn more about animals and their way of life. Rosario has a Labrador retriever named Blade, a toy Chihuahua named Hennessy and a cat named Nino. She spends her free time with her family and likes to go on family outings with them every weekend.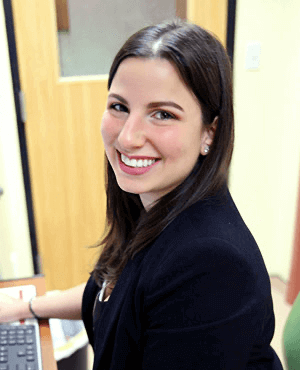 Domenica Furnari, Remote Receptionist
Domenica Furnari assists the remote staff. Domenica earned her bachelor's degrees in psychology and biology from Baruch College. She is also ultrasound certified. Domenica has been described as authoritative yet kind and understanding, which, along with her love of animals, makes her an asset to the hospital.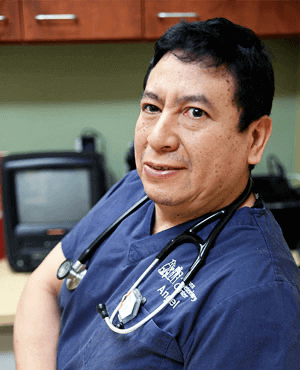 Angel Robles, Veterinary Technician
My name is Dr. Angel but without wings. I'm so passionate about animals. Born in the City of the Incas (Lima – Peru) surrounded by not only Marine Mammals such as sea turtles , dolphins and whales but also terrestrial animals such as dogs , cats , birds, horses, cows , monkeys, llama etc.  Graduated as a Dr. from the oldest University in America, the University National Mayor the San Marcos. UNMSM and continue further education from the University of La Plata Argentina . Coming to the Big Apple I have known many caretaker Veterinarians from different parts of the world with different backgrounds that I continue to raise my knowledge and skills in this animal world. Finally, working in the Bronx Veterinary Center, a family oriented business allows me to become an Angel to my pets.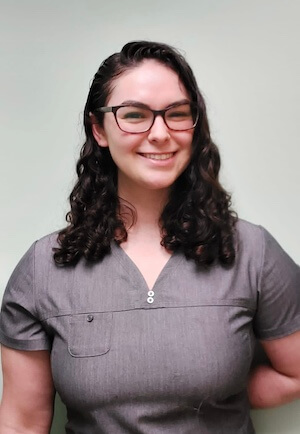 Sydney Katz, Veterinary Assistant
Hi, I'm Sydney Katz. Dr. Katz and Nicole Katz raised me in the Concourse Animal hospital. One of my fondest memories from being little was watching how they would develop x-rays in the dark room like old photographs. Since then I have almost exclusively worked at animal hospitals since the age of 13. I went to college, have a degree in psychology and I have tried other avenues for occupations but I feel myself drawn back to animals. I am currently managing the Westchester Square location and plan on becoming a licenced Veterinary Technician. I love my team and working at the Bronx Veterinary Center.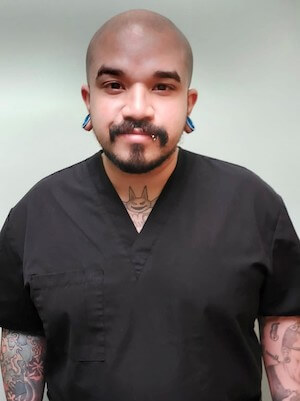 Jonathan
Thank you for calling the Bronx Vet Center. How may I assist you sound familiar? My name is Jonathan and I am a client service representative.
I have not worked at Bronx vet center long, but it has become a second home to me and I take great pride in making sure you, our clients and your fur babies feel the same.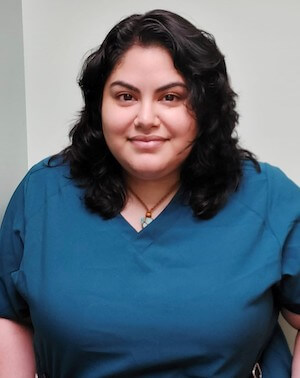 Massiel
Hello , my name is Massiel, and I am your Veterinary assistant and advocate for you and your fur babies.
For as long as I could remember I wanted to help animals. In the pursuit of my veterinary technician degree, BVC has given me a rewarding career and the honor to use my knowledge to care for animals and for the humans that share their lives with them.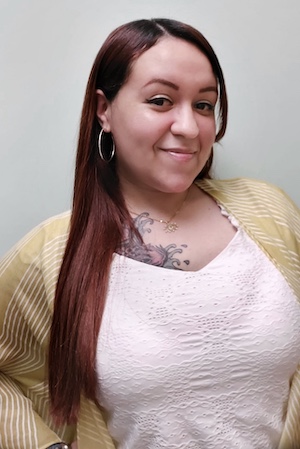 Ashley
My name is Ashley Rosario, I am the Assistant manager at the Bronx Veterinary Center.
I assist management in any duties they may need and supervise employees with any difficulties.
My goal is to increase productivity, motivate, support staff members and manage change.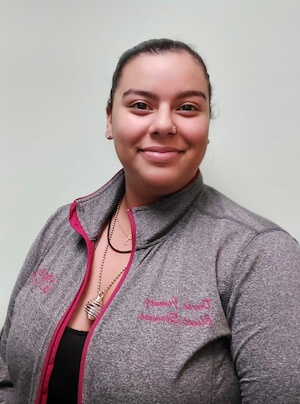 Denise
Hi, My name is Denise. I am one of the receptionists on staff that helps you find the soonest and best care for your fur baby.
I love nothing more than to help all animals that need medical care. I hope to see all your lovely faces at our clinic.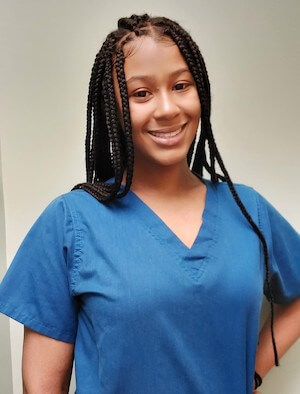 Kortney
Hello My name is Kortney,
I am a receptionist at the Bronx Veterinary Center. I have always loved animals since I was a little girl.
Since I've started I have been inspired by the veterinarians, to move further into the veterinary field to help owners and their pets.
Hoping one day to be an amazing vet Technician or possible future Veterinarian.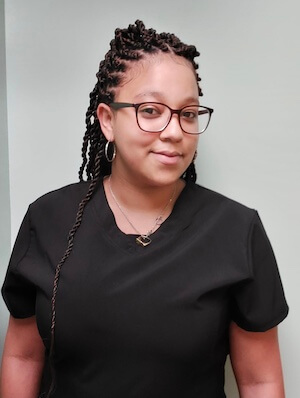 Lauren
Hello, my name is Lauren Garcia and I am a receptionist at the Bronx veterinary center.
I am currently going to school for human services pursuing my Bachelors in hope of working my way into the animal field.
The best part of my job is interacting with our amazing clients and their amazing fur babies. I am happy to have found an amazing staff that is always happy to answer my 101 questions and that pushes me to be a better person each and every day.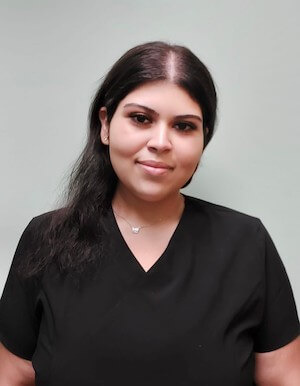 Aryana
Hi, My name is Aryana. I am a receptionist at Bronx Veterinary Center. I love interacting with animals, helping inform clients and hearing amazing stories. I hope to assist you and your furry babies for years to come.
Yoscaris
Hi, my name is Yoscaris,
I love helping animals. Working at BVC has given me the opportunity to learn and grow as a person. 
Working at bvc has its perks, one of my favorites being able to treat every animal that walks through our doors as a member of our family.
As a member of BVC my goal is to provide the best possible service I can.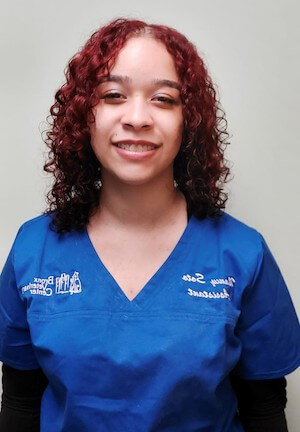 Beatriz
I'm Beatriz, I am a graduate of Hunter College with a bachelor's degree in biological sciences.
I work as a veterinarian assistant at the Bronx Veterinary Center. I have always been passionate about helping animals from all species.
I also volunteer during my free time rescuing cats at a shelter. I am the first of my family to pursue this degree so I am happy to share my passion with others with the same interest.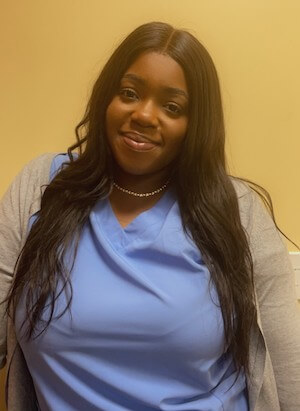 Tennesha
Hi my name Tennesha, I've been working for BVC for almost a year as a receptionist. I'm a hard worker and very dedicated to always learning new things.
BVC has grown on me and makes it easy to come to work everyday. I'm a fur mom with a love for puppies. Since working here I've grown to love the care of animals and to make sure I put a smile on the owners faces.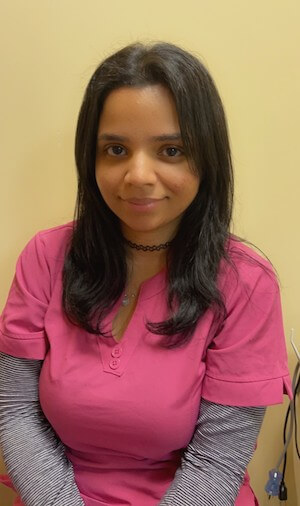 Micahl
My name is Micahl Almeida, I am a veterinarian assistant at the Bronx veterinary Center. I love working with animals.
I have 2 fur babies of my own. And at the moment I am pursuing my grooming certificate so that I can work and help more fur babies.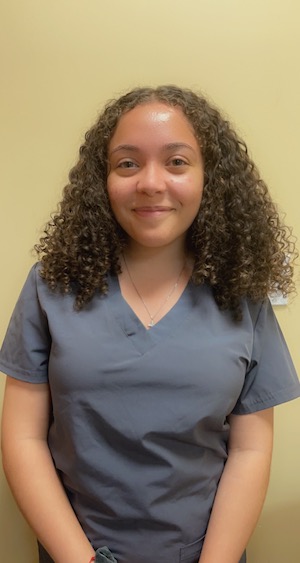 Celine
My name is Celine Otero and I am a vet tech assistant/Receptionist at the Westchester Square location.
I've had a love for animals for as long as I can remember, I currently go to school and I'm majoring in biology. In the future I would love to be a veterinarian.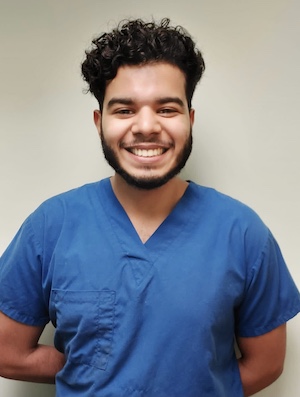 Tonny
Ever since I was a kid I was always fascinated by animals and wanted to help them in any way possible.
I'm a vet assistant now and want to be a veterinarian in the future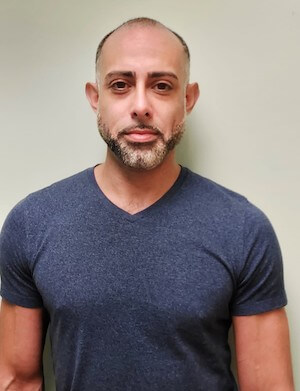 David, Licensed Veterinary Technician
David Damian Rivera joined the medical team at Bronx Veterinary Center in 2000.
He likes the family atmosphere of the hospital. Working here gives him the opportunity to explore different aspects of his profession, which is a perk that he enjoys.
David likes spending time with his English bulldog, Random.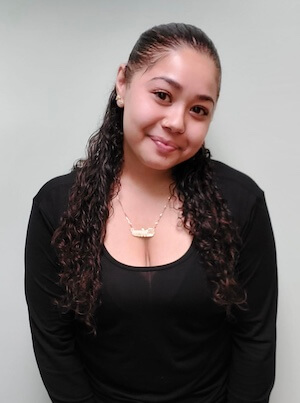 Briana
Hello Guys I'm Briana, aspiring future Vet technician! I'm a fur mom of 2, a Vet assistant & supervisor. I'm always here to make sure your fur babies are taken care of.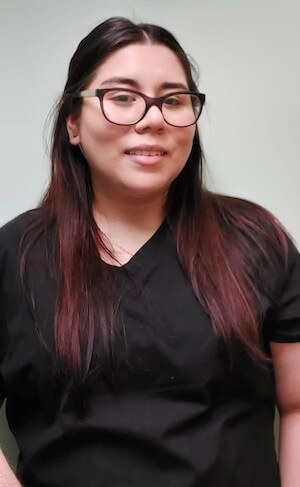 Caterine
My name is Caterine Caballero. My current position at Bronx Veterinary Center is as a front desk receptionist. I have been working at BVC since January 2021 and have learned so much already working here! It is very important to me to be able to make a great impact on clients and their fur babies since we are the first and last face they usually see during their visit. I am excited to see where this journey with the BVC fam takes me!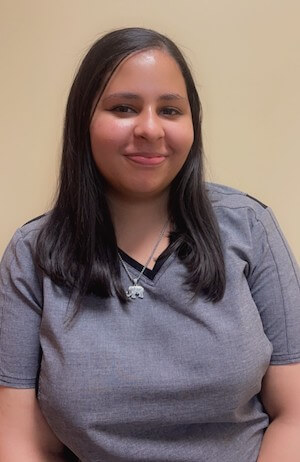 Rachel
Hi, my name is Rachel , I'm 25 years old and I'm a Veterinary assistant at BVC, I've been working here for almost 2 years. My favorite part of this job is working with the animal's and learning new things everyday. I love when I get home , I get to tell my friends and family the amazing stories that I have that day , they enjoy them as much as I do.I have two cats of my own , one is a 10 year old named cupcake who I found in my building that someone abandoned and a 2 year old named Riley who I love very much and the reason why I'm in the animal field.
My dream is to become a licensed vet tech. I love coming into work everyday and knowing that I can make a small difference in a pet's life , even if it's just a few kisses and cuddles.
Abril
Hi my name is Abril.
I started working at The Bronx Veterinary Center as a receptionist and making your fur babies medication. I moved out of state and was still given the opportunity to help out your fur babies as a remote receptionist. I make sure your appointments are given as earliest possible, that all the information you need over the phone is being given to you correctly. You don't see my face, but I'm your first impression when you call us and my job is to make it the best first impression ever because it comes from the heart.
Mildred
Hi my name is Mildred, i am a remote receptionist. Since joining the Bronx Veterinary Center. I enjoy helping clients daily and making sure to provide excellent service for you and your pets, we're the best!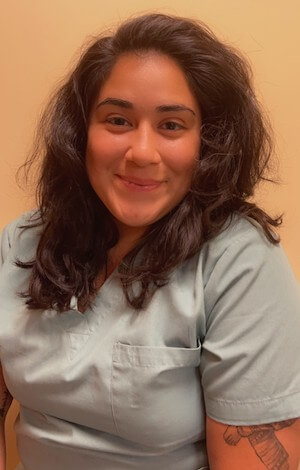 Melissa
My name is Melissa, been a Veterinary Technician for the last 10 years and counting. I'm in the process of specializing in SVT Dentistry. Certified fear free. I have 2 dogs, 2 cats and many more pets.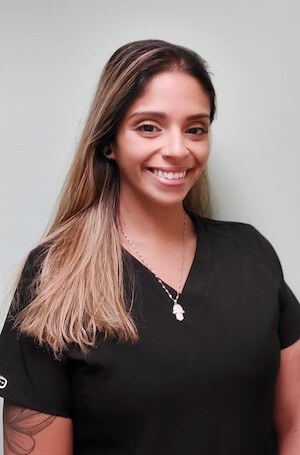 Janine
Hi! My name is Janine, I am a front desk receptionist at Bronx Veterinary Center. As an animal lover and pet parent of 9, I am a strong believer that our fur babies are nothing short of family. It's extremely important to me to provide all of our clients with the best experience,resources and support so the pets of our community can stay happy and healthy.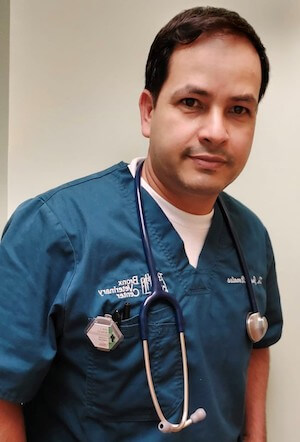 Jose Morales
I am from Colombia I graduated from the University of Tolima, since I was a child I loved pets and that love led me to study veterinary medicine to understand and help animals from medicine which deserve the best of us since they are not alone our pets but our children and that makes us treat them with love and respect. My responsibilities in the clinic include monitoring patients during and after surgeries, placing catheters, providing fluid therapy in patients who require it, performing tests that support a good diagnosis of pathologies such as taking body samples and chemically processing them, taking X-rays, abdominal and cardiac ultrasounds assist during dental procedures and more.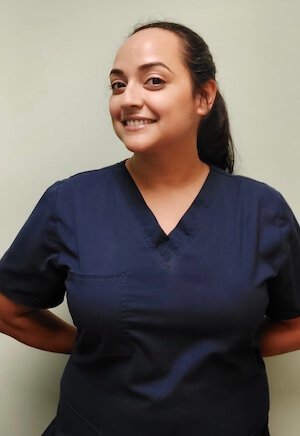 Ashlee
Bio coming soon.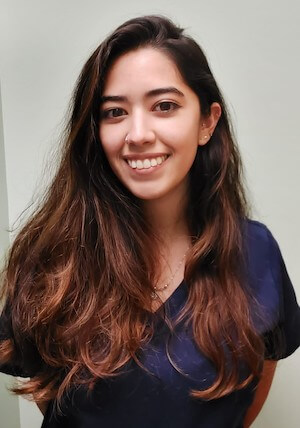 Rocio
Bio coming soon.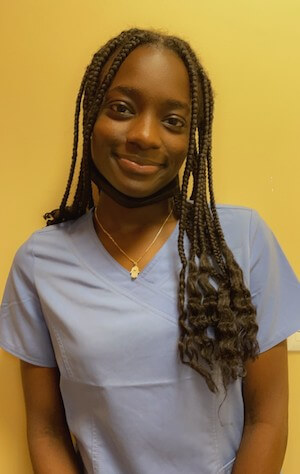 Nyeka
My name is Nyeka Weaver, I am a 21 year old receptionist here at the Bronx Vet Center. Working here has definitely made me want to be a fur mommy, and it has showed me just how similar people and animals are. BVC is one big family that comes in everyday dedicated to taking care of all the sick fur babies of the Bronx.