The Princess Bubblegum Foundation
The Heartbeat of Our Cause:
Princess Bubblegum's Story
The Princess Bubblegum Foundation draws its name and inspiration from a heartwarming story of resilience and love - the story of Princess Bubblegum, a 4-year-old grey Domestic Shorthair.Princess was adopted from the ASPCA, but shortly after, she developed troubling health conditions. The costs for her necessary treatments loomed large at over $7,000. The specialists' advice was devastating: humane euthanasia. Her owner, however, couldn't bear the thought of losing his beloved companion. Princess was family.Faced with this profound bond, Bronx Veterinary Center intervened, hospitalizing Princess for two challenging months. We diagnosed her with a rare staph infection, cellulitis, dermatitis, granulomatous, and furunculosis and undertook an intensive regimen of therapies and care. Through determination and unwavering spirit, Princess emerged from her ordeal a transformed cat. The story of her fight for life and the bond she shares with her owner became the motivation for the creation of the Princess Bubblegum Foundation. This is a cause that Princess, a true fighter, would be proud of. We hope her story inspires and encourages you as much as it has inspired us.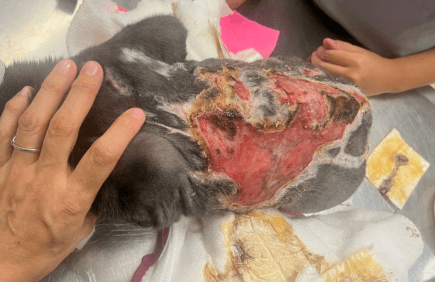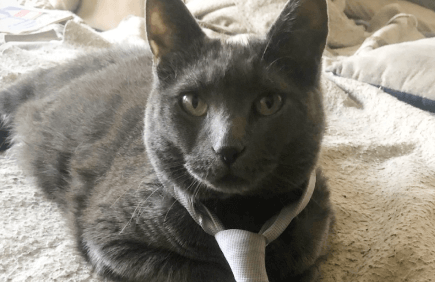 Bronx Veterinary Center's Commitment:
Aiding Local Pet Owners and Animals In Need
At Bronx Veterinary Center, we believe in giving back to our community and providing much-needed support to local pet owners who face financial hardship. We understand that sometimes, even the most responsible pet parents can find themselves unprepared for the costs of unexpected health issues. This is why we are incredibly proud to announce our partnership with the Veterinary Care Foundation to create a charitable fund - The Princess Bubblegum Foundation. This fund is dedicated to providing financial assistance to those facing the agonizing decision of forgoing necessary care due to monetary constraints. Our mission is to offer a financial lifeline and funding opportunities for discounted and no-charge cases when all other options have failed. We believe that every animal deserves the best life possible, and we want to help make that happen for as many pets as possible. We invite those who are in a position to help to consider donating to the Princess Bubblegum Foundation. Your generous contribution will go directly to helping pets and the families who love them.
Please join us in this heartfelt effort by donating today. Together, we can make a significant difference in the lives of our furry friends and their loving owners.
Honoring Your Loved One
In addition to providing crucial support to pets in need, the Princess Bubblegum Foundation offers an opportunity for those who donate to memorialize their beloved pets on our special Pet Memorial Page. Donating to the Foundation supports other animals in need and creates a lasting tribute to your loved pet. We welcome you to honor your loved one's memory and their enduring spirit by making a contribution. This unique memorialization allows your pet's love and life to inspire hope and provide help to other animals in need.